It had to happen. Will and Grace is coming back. If there were ever a TV event in need of a cocktail menu, folks, this would be it. Will and Grace was a quantum leap in network TV's portrayal of gay principal characters (yeah, I know) and it scored over 80 Emmy nominations in its initial eight-season run. Beloved for its sharp writing and fabulosity-defining characters, it was always a comeback waiting to happen. Raise a glass to the effervescent but sharp human cocktail that is this show!
The potions below call out specific spirits they were used on a, um, test drive. (A responsible test drive, rest assured.) Paste believe in experimentation so by all means don't feel constrained by brand names here. As much as every gin or rum or vermouth is a little bit different and will yield subtle differences in the finished product, the basic flavor profiles are there and you can and should consider these recipes templates if you have brand-loyalty issues.
Just Jack's Overproof Daq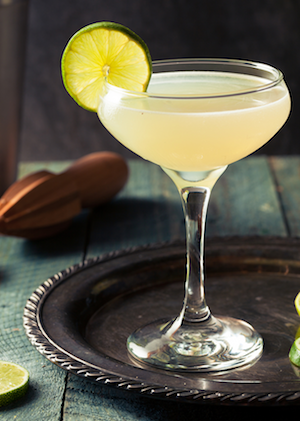 Don't let this simple cocktail fool you. Made with over-proof rum, this drink will hit you harder than a Karen and Jack slap fest.
Ingredients
2 oz. Diplomático Planas white rum
1 oz. lime juice
.5 oz. simple syrup
Directions:Pour all ingredients into shaker with ice cubes. Shake well. Strain in chilled cocktail glass.
Will & Tonic: Cucumber Gin &Tonic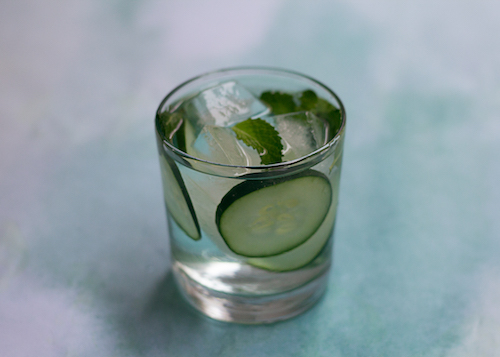 ?Will doesn't get enough credit, which is sometimes your dharma when you're the classy, sophisticated one. Or so I've heard. So toast to Will with this reliable classic, with an extra refreshing kick.
Ingredients
Thin slices of cucumber
Fresh mint leaves
¼ lime
1.5 oz. The London No.1 Gin
4 oz. tonic water
Directions: Muddle the cucumber and mint leaves. Add plenty of ice with the tonic water and London No. 1. Serve with cucumber slices and mint leaves.
read more on pastemagazine.com