Signature cocktails are a great way to personalize your wedding, but if you and your spouse-to-be are more of a beer-loving couple, you can definitely put your own spin on showing off your favorites.
Whether you're making your own brew, personalizing a label or displaying them creatively, consider these ways to incorporate beer into your reception or after-party.
1. Get Crafty With Your Container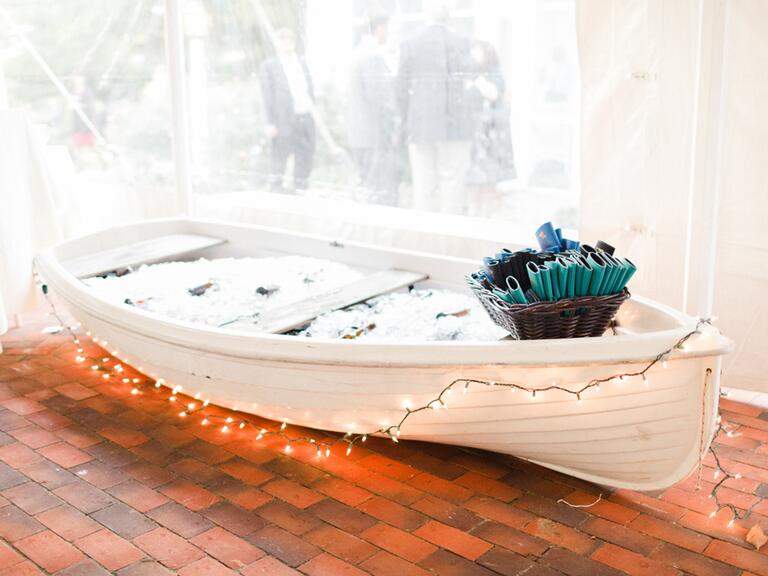 From whiskey barrels and canoes to more traditional vintage bar carts, match your drink presentation with your wedding style or theme. We're obsessing over this lit-up rowboat filled with ice and beers that's paired with a basket of koozies—perfect for a nautical or waterfront wedding.
2. Flights of Fancy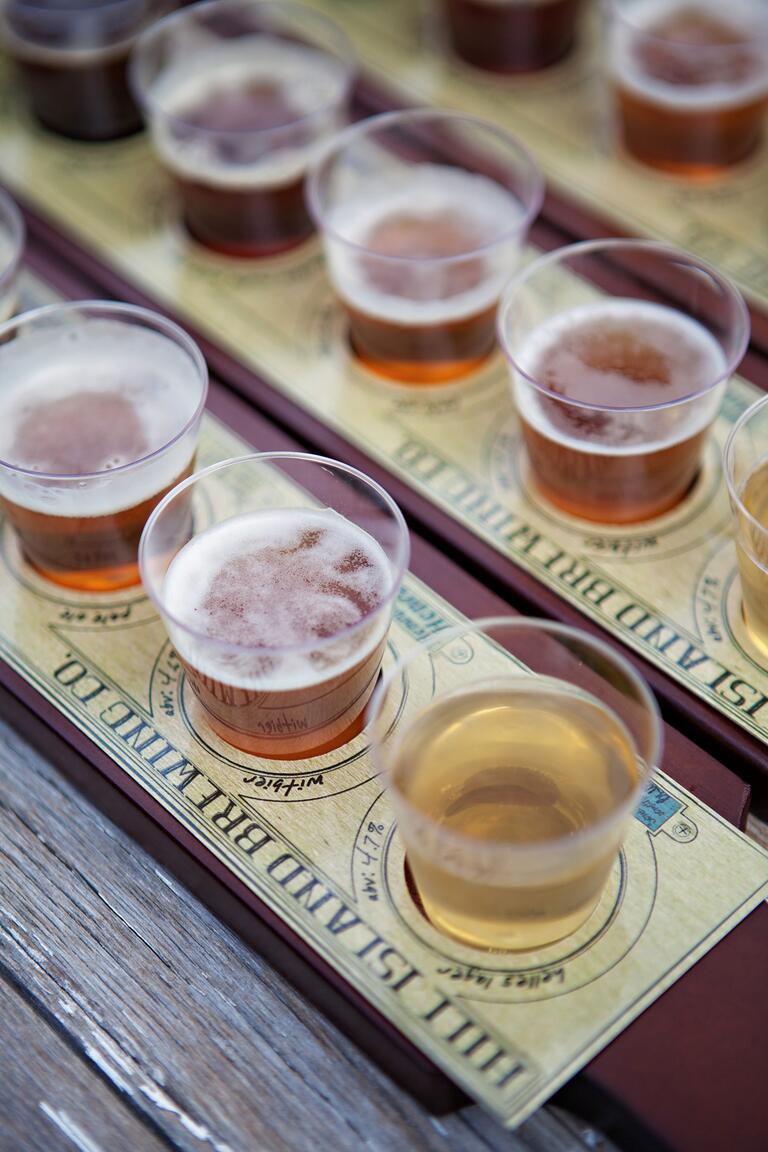 If you want to elevate your beers a bit, flights are always a fun way for your guests to sample different brews you and your to-be-wed love (and can be a good conversation starter for guests who don't know each other at the table). One potential logistical issue: If it sits out too long, your beer may get warm. Offer guests chilled beer glasses to compensate or have servers place them on the table as a welcome drink once guests arrive.
read more on theknot.com