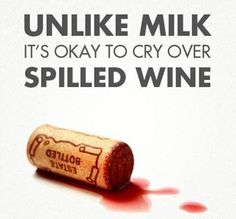 We're back!
I won't lie. It's been a rough month and a bit, kids. Exams for me, work has been brilliant but beyond crazy and the usual syndrome of all other priorities being more important than giving Incogvino some TLC.
Well, that ends this week. Not only have the wine-filled and -fueled thoughts been aplenty lately (with discussions, debates and devilishly brilliant days out being had) but if you're an Incogvino SuperFAN, we'll be enjoying the fruits of a farm's labour again soon in the form of a delectable fan box. If you don't know what the SuperFANS are, you should really check it out. Everyone is welcome to join – but you might be asked some really tough questions before you're welcomed – like what's your favourite wine (who even HAS the answer to that?!).
So stay tuned – we're just warming up.
– Konfyt
The post Warming up… appeared first on Incogvino.